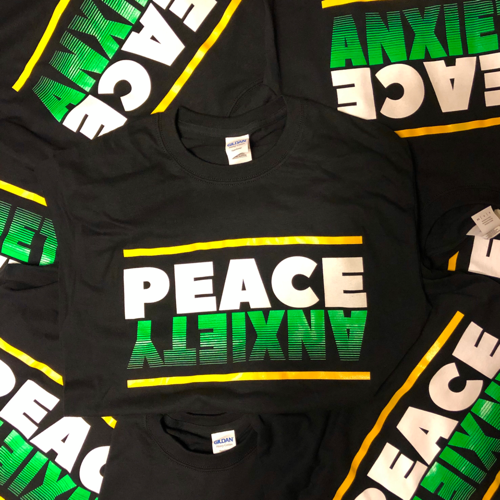 Peace/Anxiety Shirts
The Uphold shirts, when we first started our shirt designs we wanted to start the conversation about Mental Health in the Black community. We did that, and it was successful!!
Now we are seeking to address the mental health symptoms that are common themes in the black community. These are common themes and if you have been following the Uphold brand you know we speak on these themes a lot!
Anxiety: feelings of apprehension, or dread, excessive worrying.

Peace: freedom from disturbance; quiet and tranquility.
We wanted to create a simple yet thought provoking shirt that everyone can relate to.
sold out